Last Updated: 08/06/2019 @ 10:09 pm
Member Credit: EddyMaxx
Decided to install my Evo 9 Brembo BBK today on my 2002 Nissan Maxima. It cost me around $500 bucks to do the full setup. The brackets fit great and have full rotor-to-pad coverage.
Part's Used:
2003-2007 Mitsubishi Evolution 8 / 9 Brembo Front Brake Calipers

Part Number for OEM Left/Driver Front: 4605A435
Part Number for OEM Right/Passenger Front: 4605A436

CGR Adapters (Paid $140)

Make sure to use Loctite on all bolts. I personally used Loctite Threadlocker Blue 242.

Important Note: Original kit came with 60MM bolts. I ended up needed 65MM bolts for proper fitment and tightening. 

12.6″ 6thgen Nissan Maxima Drilled/Slotted Rotors
Goodridge Stainless Steel Brake Lines
Project Mu NS 400 (PMU-PS4F906)
CGR Adapter Brackets
Brembo Calipers – 4 Piston BBK
Project Mu NS 400 Brake Pads
Showing how the brackets are supposed to be installed.
You need to ensure the bleeder valve sit upwards. Some people make the mistake of putting them on the wrong sides.
Additional Member Photo's
You can see the better rotor-to-pad coverage on the Brembo's versus the 300ZX BBK. Much better fitment.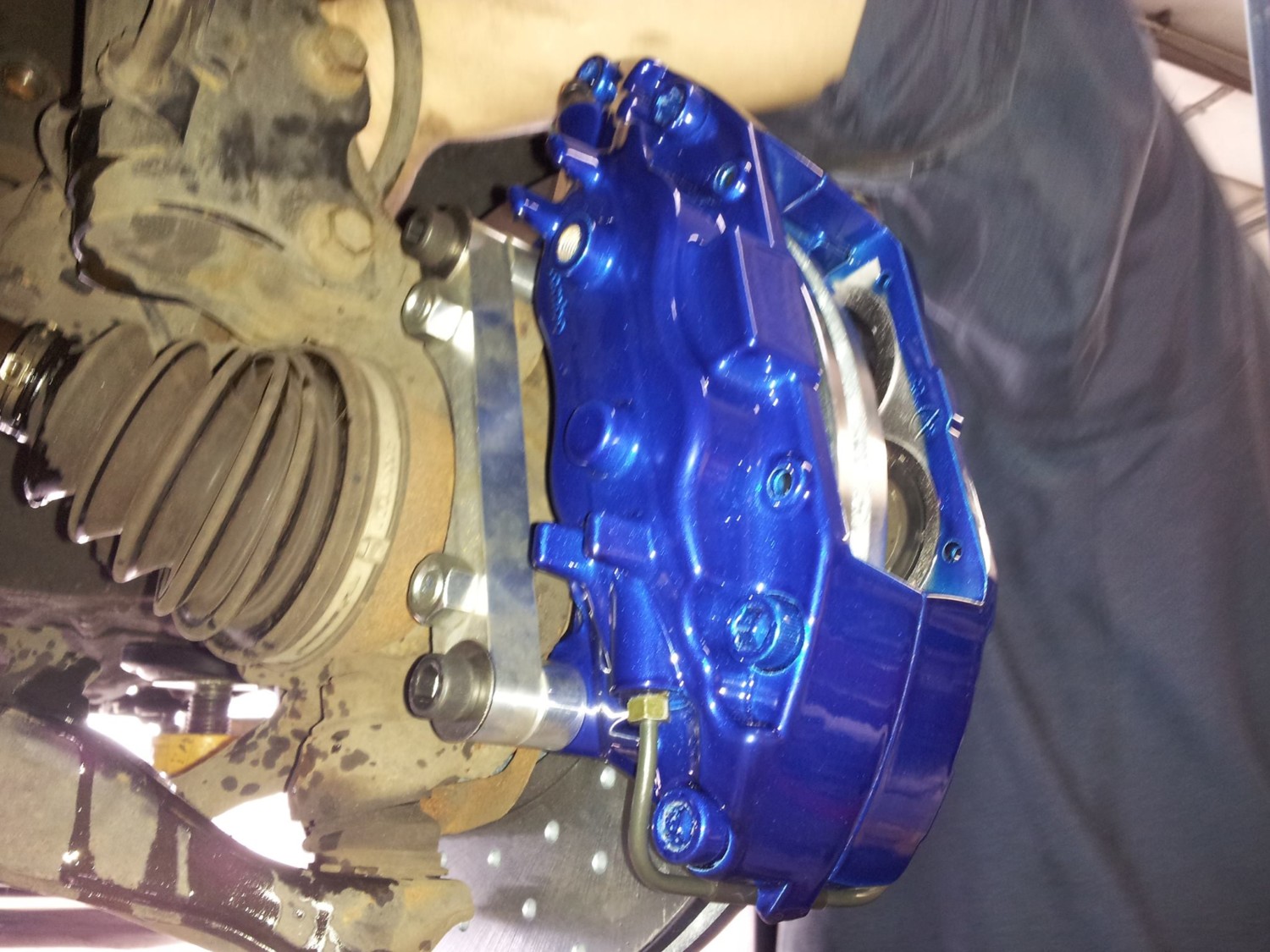 my4dsc: 579