Member Credit: EddyMaxx
Adding some helpful information regarding this code P1706. I ran into this issue and decided to document my findings for anyone needing to troubleshoot this.
P1706 Nissan DTC: Park Neutral Position Switch Circuit Malfunction
The Nissan park neutral position sensor / PNP switch is designed to detect when the shift lever is in neutral or park. If the shift lever is in another gear, the park neutral position switch will not allow electricity to pass from the battery to the starter. A P1706 OBDII code indicates that there is a malfunction with either the switch itself or the wiring connected to it.
Symptoms
Inability to start the engine
Engine will start with the shift lever is in neutral but not Park
Engine will start in any gear
Causes
Damaged wiring or connectors
Failed park neutral position switch
How to Diagnose the Code?
The best way to diagnose a P1706 OBD2 trouble code is to carefully inspect the wiring and connectors leading from the switch itself to the main wiring harness. If no issues are found, the switch itself will have to be tested and possibly replaced.
Automatic Transmission Switch
6-Speed Manual Transmission (2003 Nissan Maxima)
Factory Service Manual Sections (Engine Control EC Section)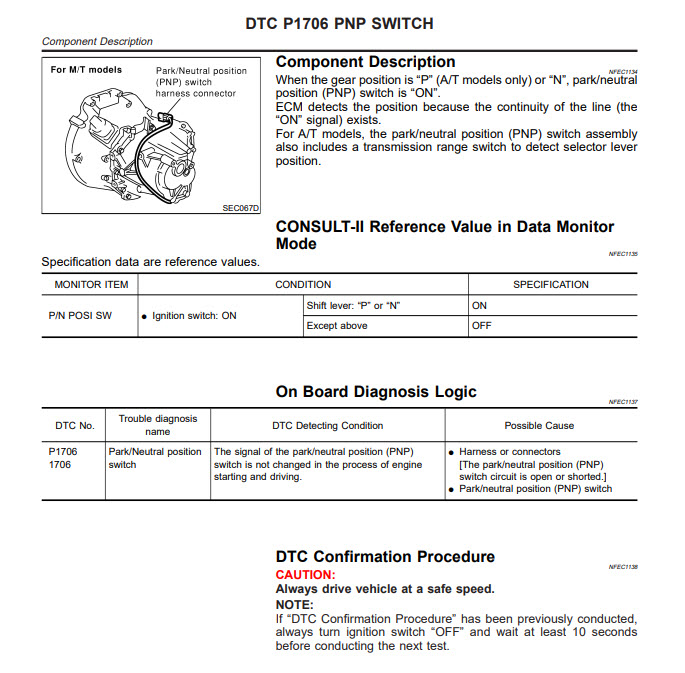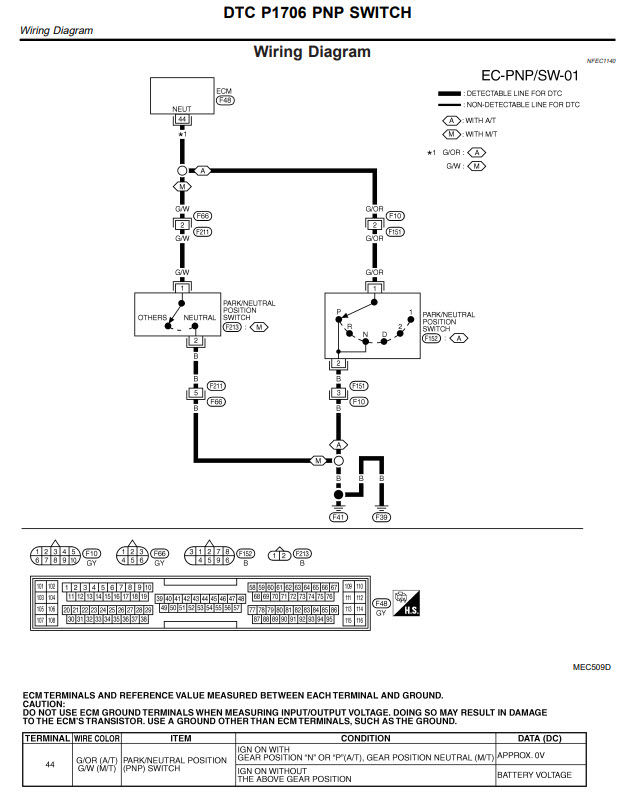 my4dsc: 50