Engineered to perform where others have failed, Racingline Strut bars are engineered to be both classic in style and functional in design.
Price: $99.99
Designed to be a simple bolt on product, the Racingline strut tower bar connects the strut towers to provide for a more rigid chassis that rewards the driver with greater steering feedback and response. Along with the improved steering feel, better cornering ability and stability are also realized. Allowing the driver to more confidently control the vehicle during cornering maneuvers.
Ample space around the intake manifold is enough to accommodate popular IM spacer kits. Manual equipped cars require our clutch reservoir relocation bracket, (Available from the pull down menu above, do not buy separately)
Internally the bar is divided into 3 chambers with 2 vertical walls to aid in rigidity, while maintaining the light properties aluminum is known for. Available in a high luster polish or semi gloss black (powder coated).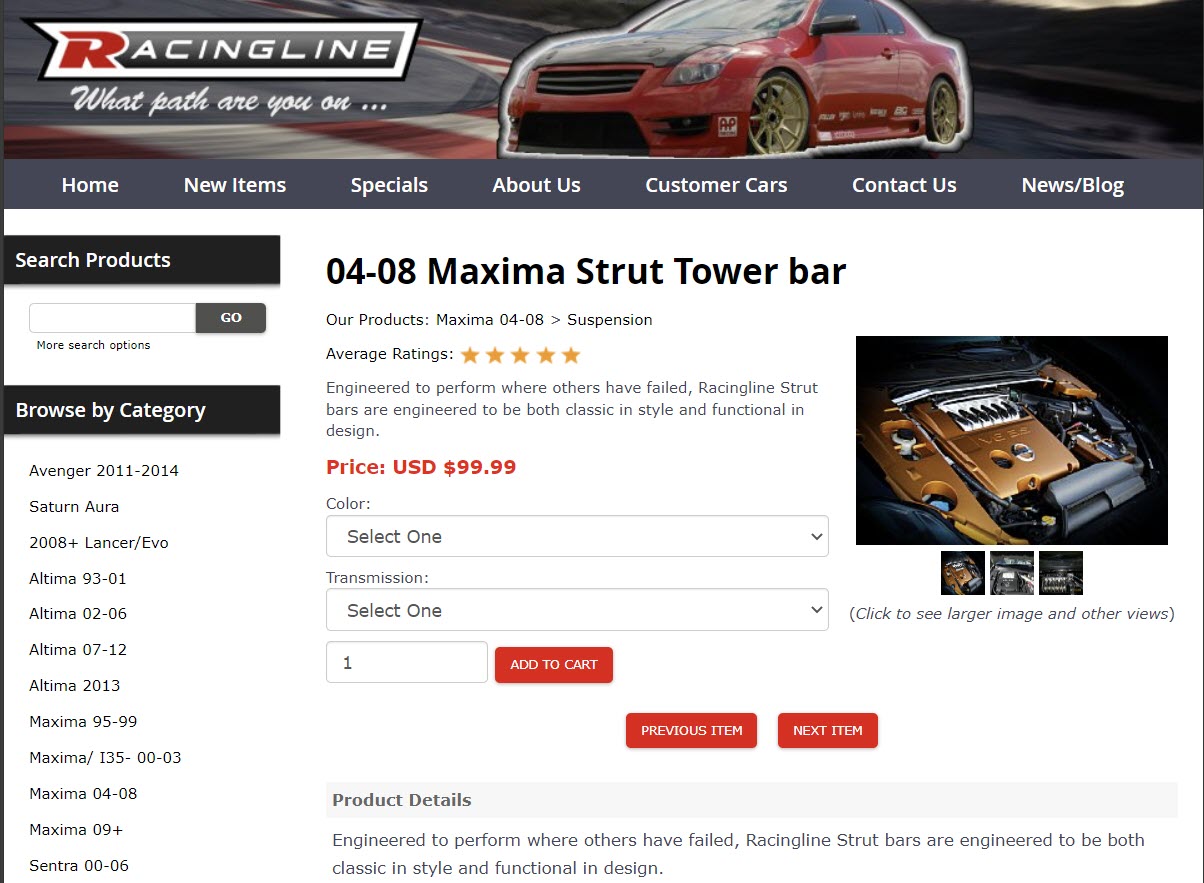 Install Instructions:
PDF Version: 18631_Install