Article By: Eddy
I just wanted to share my experience with buying Amsoil products for my Nissan Maxima's. Various Maxima friends have asked me where/how to get it at the discounted pricing. I've been using Amsoil products for about 7 years now with great results. At first, it may seem like all Amsoil products are "very expensive" but in reality, they are not.  If you become a preferred member which costs $20 (yearly membership) you can save a decent amount of money. Since I have various cars, I buy in bulk to take advantage of their $100+ free shipping offer. I buy both engine oil and transmission fluid from Amsoil. If you have multiple cars and want a quality oil for your car, the $20 membership is worth it. I usually receive all the products within 2 days from ordering (FAST SHIPPING).
If you do not want to spend the $20 bucks, you can buy through a dealer. I personally prefer getting it on my own and as I need. You can check their website on how to become a dealer as well. With the preferred membership, you can also buy for your friends and family at the discounted rated.
In addition to saving 25% on Amsoil products you also get the following:
Exclusive product and freight promotions
Free shipping on orders over $100 U.S./$130 Canada (excluding Alaska and Hawaii)
Points on purchases
Referral rewards
Without Preferred Membership –
Yeap, Seems Expensive!
With $20 Preferred Membership –
Much Better Pricing!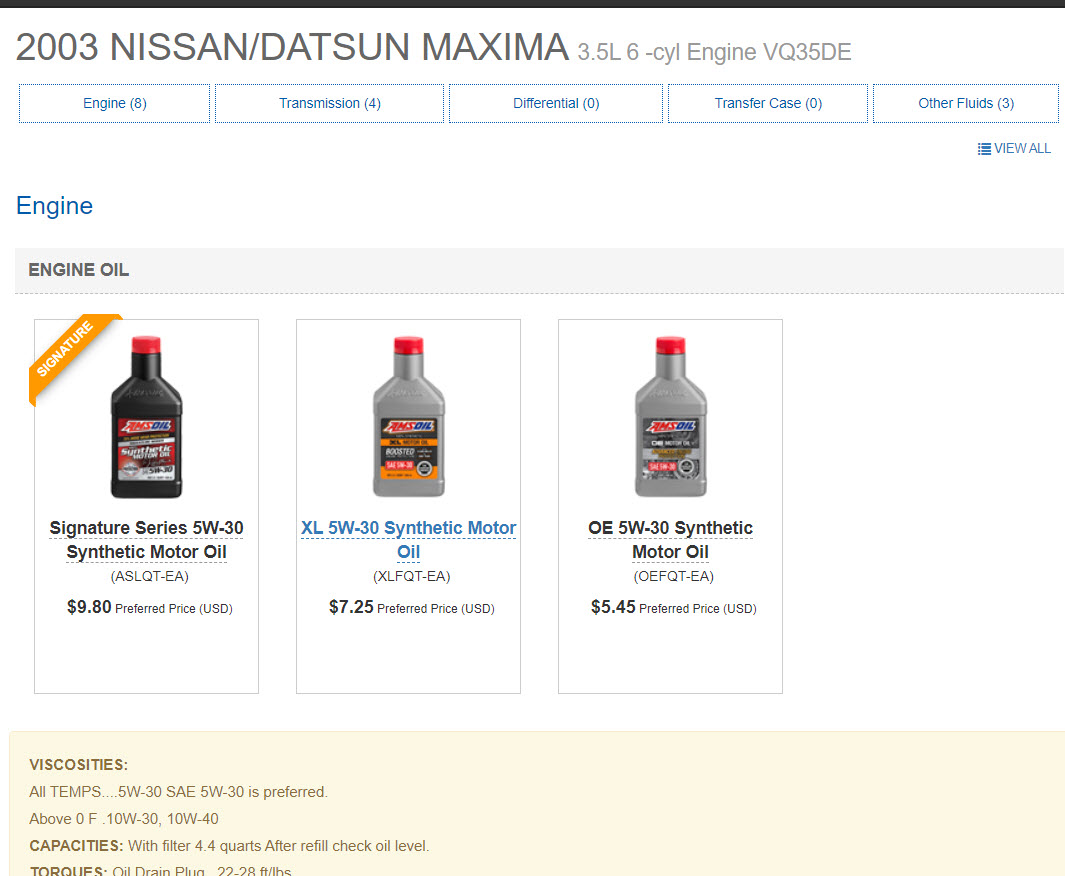 You can also track your maintenance and service intervals. It will send you alerts and email reminders which is pretty cool.
Link: https://www.amsoil.com/whymygarage.aspx