Specially selected ground points around the engine, alternator, intake manifold, and body are utilized to reduce resistance on the vehicles electrical system. By reducing the resistance and improving the flow of electricity, vehicle sensors will work more efficiently.
Price: $55.99
Benefits include:
better mileage
brighter lights
stabilized idle
no "dimming" of lights or rpm drops when using accessories
better throttle response
reduced engine noise in audio systems
better shifting on many automatics
Increased power in some applications
Specs:
Industry best tinned 2058 strand 4AWG wire, 100% oxygen free copper
Logo free wires
thick heavy duty tinned copper lugs
8 ground wires
picture instructions included
all wires labeled for easy reference
Available in Matte Blue or Matte Black. Red available by request(Made to order, add 2-3 days to order processing).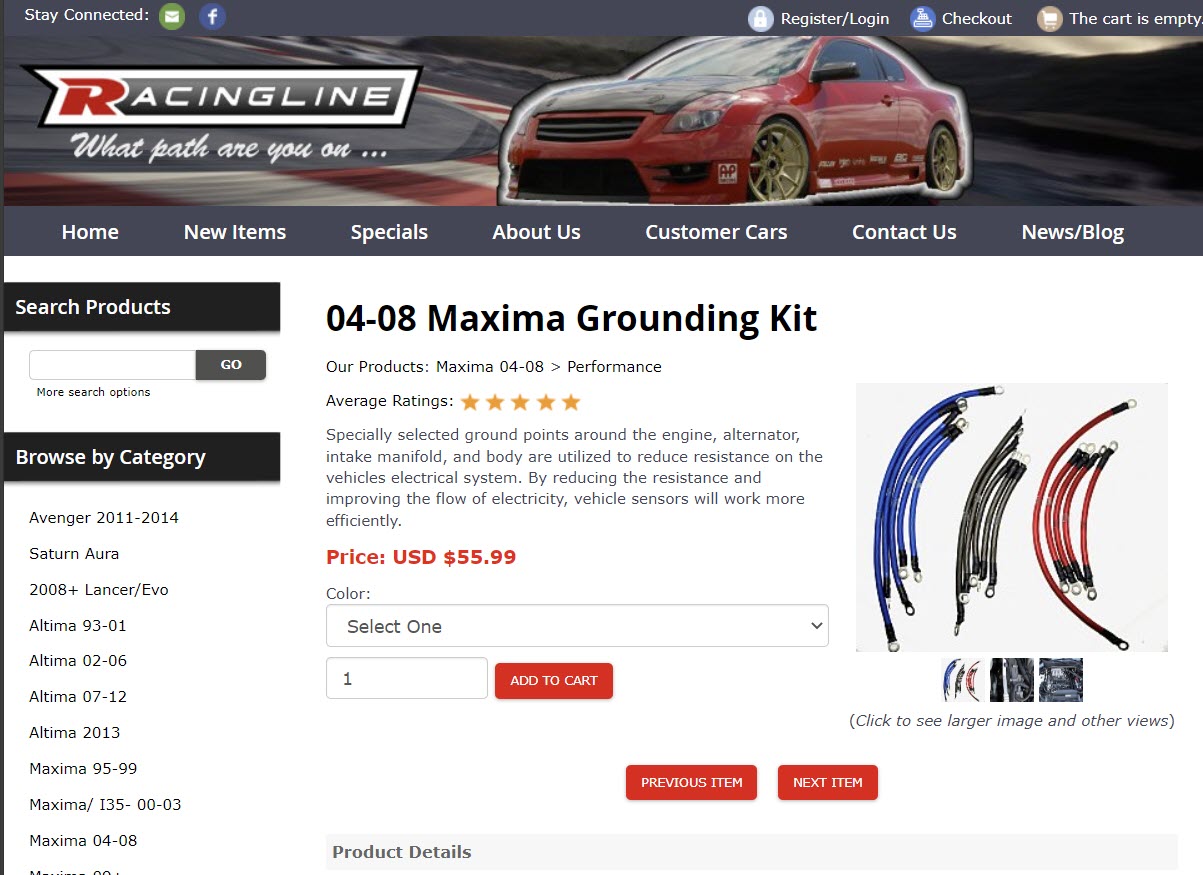 Installation Instructions:
PDF Version: A34_ground_Install