Owner: Warren Goldberg
Year: 2004
Model: Maxima
Color: Spirited Bronze (KY2)
Engine: VQ35DE
Transmission: 5-Speed Automatic
This post is dedicated to Warren aka The Legendary "Ramberg". I remember back in 2007 when I first got my 6thgen Maxima, I would see posts by Warren and Chris Hernandez (aka Chernmax). I always admired their dedication to the platform and all the cool things they did. That encouraged me to mod my 6thgen Maxima and it became what is it today. I've been very honored of meeting them both in person. Both wonderful and great people (RIP to Chernmax). – Eddy
And with that… now introducing Ramberg's 2004 6thgen Nissan Maxima.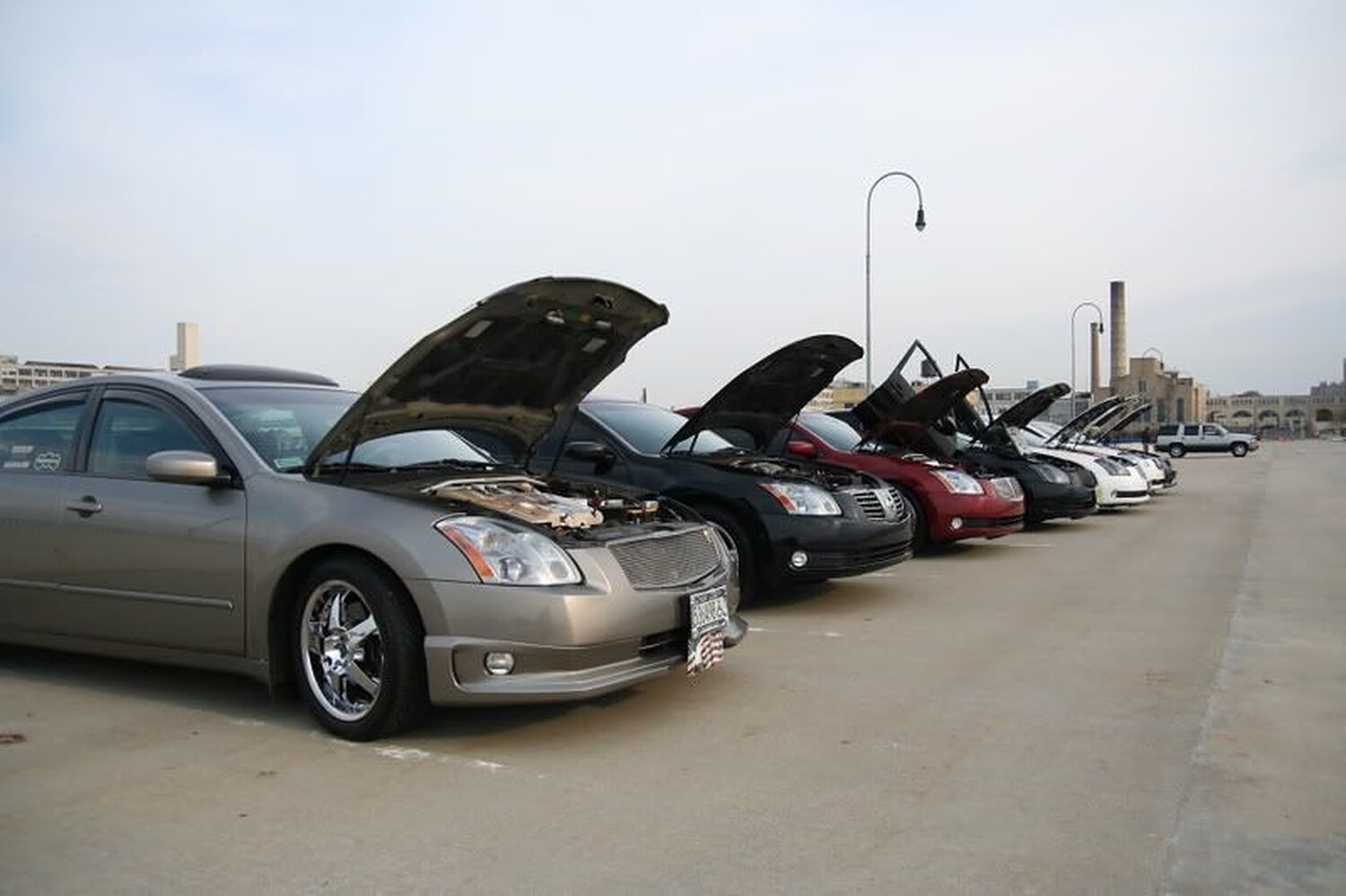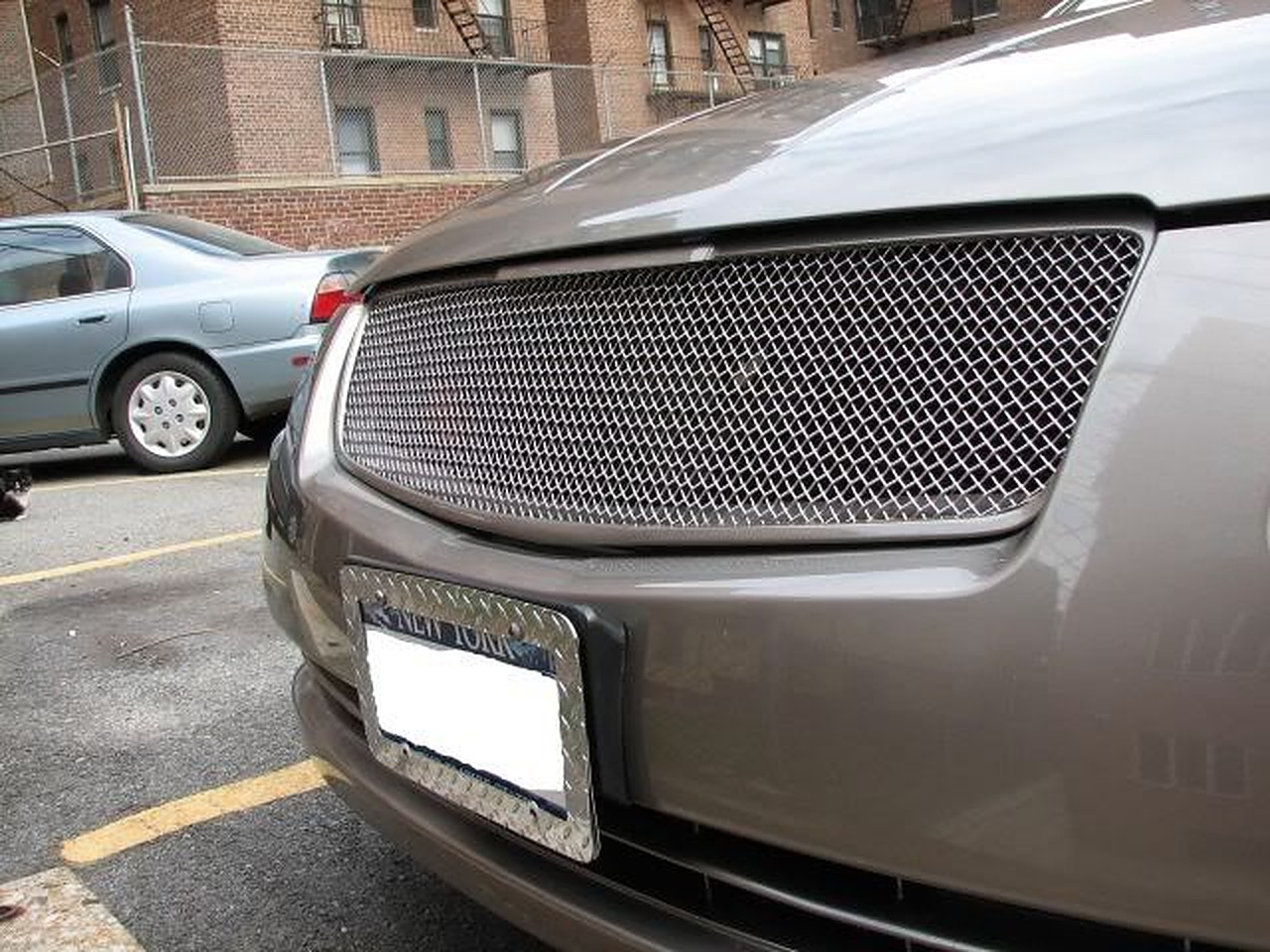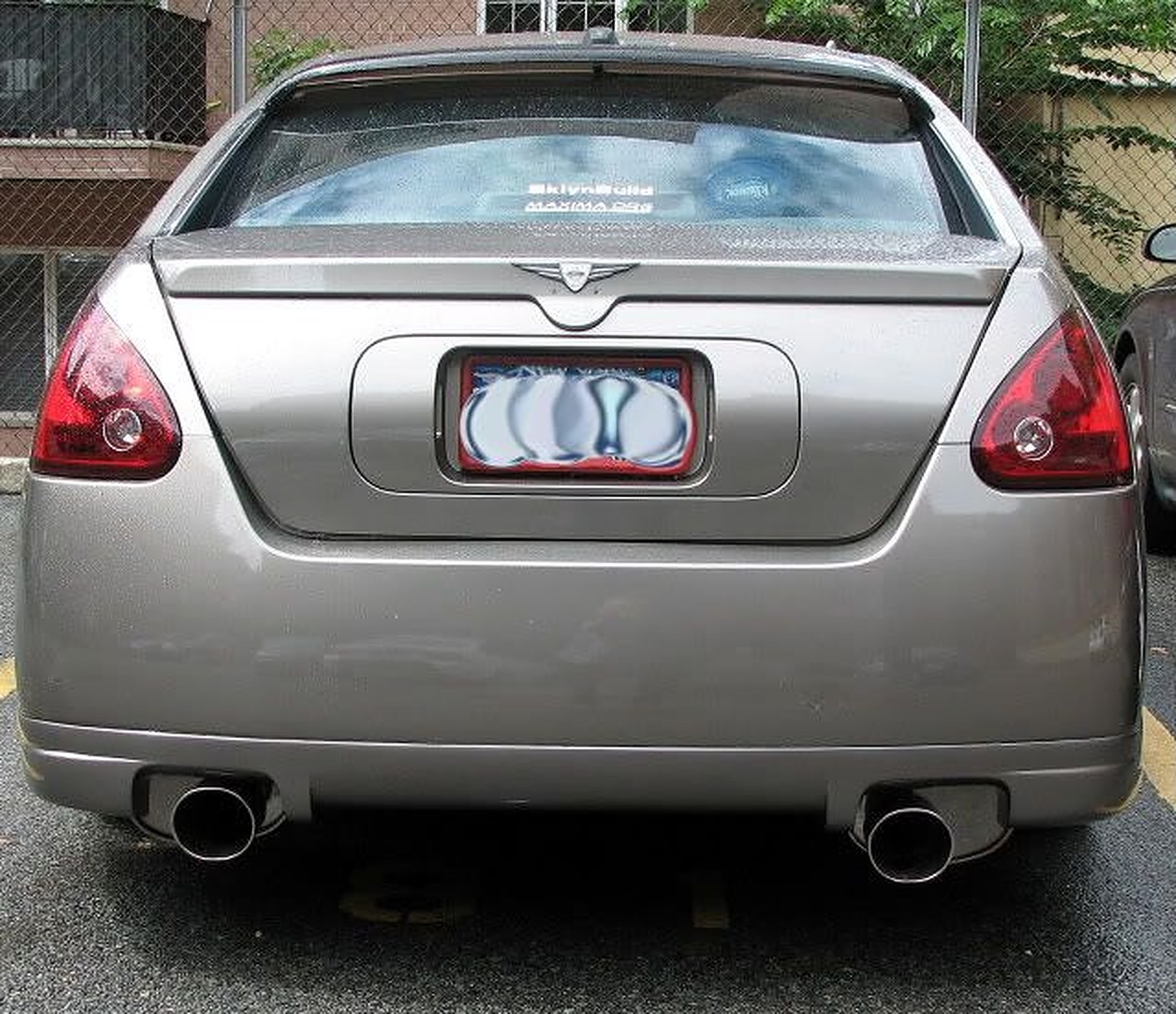 Mod List:
Engine and Engine Bay
URP
MDF ported and polished
NWP Engineering Thermal Intake Spacers
Custom Enterprise Y-Pipe
Injen cold-air intake system
Greddy SP-2 cat-back system
Optima Red Top battery
Custom battery bracket
Braided hoses
Custom engine cover
ZEX wet 50-75 shot nitrous system
Blue LED purge kit
White LED's for night meets
Strobe lights
Blue neon light in grille area
Stillen FSB
Exterior
Redlinemax.com custom grill
Debadged trunk area
Rare Nissan Wing on trunk
2 red LED's under wing that lights up when brake pedal is pressed
Weather tech rain guards
Carbon fiber pillar overlays
Rear window spoiler
Moon roof spoiler
Interior
Custom pedal covers
Custom shifter knob
Custom e-brake handle
Custom leather e-brake boot
Custom made cigar humidor in arm rest
Blue LED's in dome lights
Blue neon lights under dash and in trunk
Sliver Zex bottle, automatic bottle opener, heated bottle warmer, gauge and blow down tube in trunk
Audio
Bose OEM system
2 extra tweeters. One on each side of the windshield
2 12″ woofers and Infinity amp
TV's in headrest
One TV in driver's side visor, wife did not want to lose mirror on her side.
Wheels
Zen 18" chrome rims
rear and front raceline end-links
Stillen RSB
Drilled/Slotted rotors
Hawk HF brake pads
Stainless steel brake lines
Eibach lowering springs