Member Credit: Albert Jandura
If you are looking to customize the lighting of LED's on your Nissan Maxima cluster/odometer, you will need to re-calibrate the needles. The needles need to come off as part of the modification process and if not properly calibration the RPMs and MPH readings will be off.
Many of the 6thgen members like to upgrade their 04-05 clusters to the revised and improved 07-08 clusters with custom LEDs. This procedure will allow you to calibrate your needle easily.  Save money by doing it yourself.
OPERATION PROCEDURE
Turn ignition switch ON, and switch the odo/trip meter to "trip A" or "trip B".
NOTE: If the diagnosis function is activated with trip meter A displayed, the mileage on trip meter A will indicate 0000.0 miles, but the actual trip mileage will be retained. (Trip B operates the same way.)
Turn ignition switch OFF.
While pushing the odo/trip meter switch (1), turn ignition switch ON again.
Make sure the trip meter displays "0000.0".
Push the odo/trip meter switch (1) at least 3 times within 5 seconds.
All the segments on the odo/trip meter and CVT indicator illuminate, and simultaneously the low-fuel warning lamp indicator illuminates. At this time, the unified meter control unit is turned to diagnosis mode.
Push the odo/trip meter switch. Each meter/gauge should indicate as shown in the figure while pushing odo/trip meter switch. (At this time, the low-fuel warning lamp goes off.)
Remove/re-insert needles in the same position below (as seen in the photo below) during the calibration process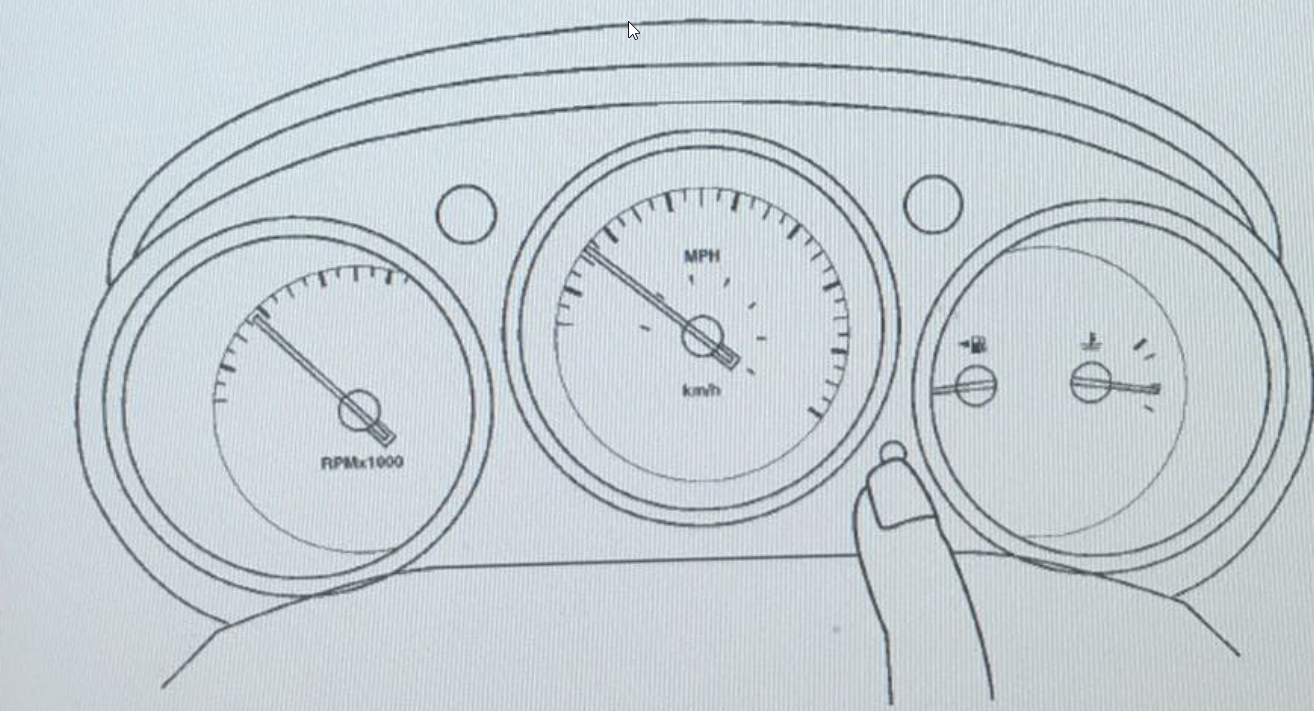 my4dsc: 352