Last Updated: 02/16/2022 @ 05:46 am
Community Member Credit: Eddy
The Mishimoto performance aluminum radiator for the Nissan Maxima is designed and engineered to maximize cooling efficiency, boost engine functions, and protect your car from overheating.
Important Note:
Per Mishimoto, the 04-08 Nissan Maxima Performance Aluminum Radiator (part number MMRAD-NIS-08) is not directly compatible with automatic transmission vehicles. It is only a direct fit for the 2004–2008 Nissan Maxima 3.5L with manual transmission.
For automatic applications, you'll need an external transmission cooler. If you choose Mishimoto, you can go with this part number "MMTC-U"
You can also purchase your own transmission cooler at your local parts store (usually B&M or Hayden) which works just as well. They are much cheaper in price as well. I paid $40 bucks for mine.
There are some 6thgens within 2005-2006 that have a Heat Sink Type Cooler and DO NOT require an external cooler. The easiest way to check is to look at your radiator and see if there are lines going out to the transmission. 
Transmission Info:
6-Speed Manual: 100% Plug and Play
4-Speed Automatic: External Transmission Cooler Required
5-Speed Automatic: External Transmission Cooler Required (Unless it has built-in Heat Sink Cooler)
CVT Automatic: External Transmission Cooler Required
Product Features:
Full aluminum construction including durable, TIG-welded end tanks
Features a two-row, 1.42″ thick, efficient brazed aluminum core
Increased fluid capacity and optimal heat dissipation
Perfect for use on the street, strip, or track
Ideal replacement for an aging and/or clogged stock radiator
Efficient temperature regulation for both stock and modified vehicles
Includes 1.3 Bar High-Pressure Radiator Cap which effectively raises the boiling point of engine coolant, providing a safer and more efficient system
Includes Magnetic Drain Plug to capture any metallic debris/fragments in your cooling system
Eddy Photos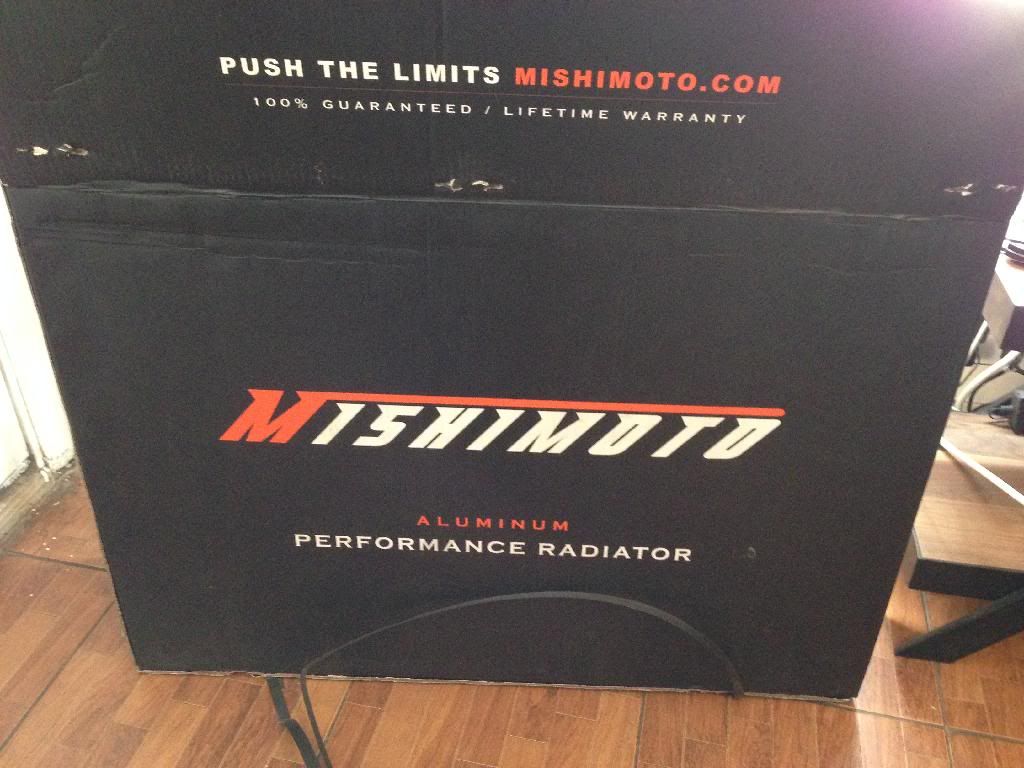 Additional Member Provided Photos