Credit: HomerMAC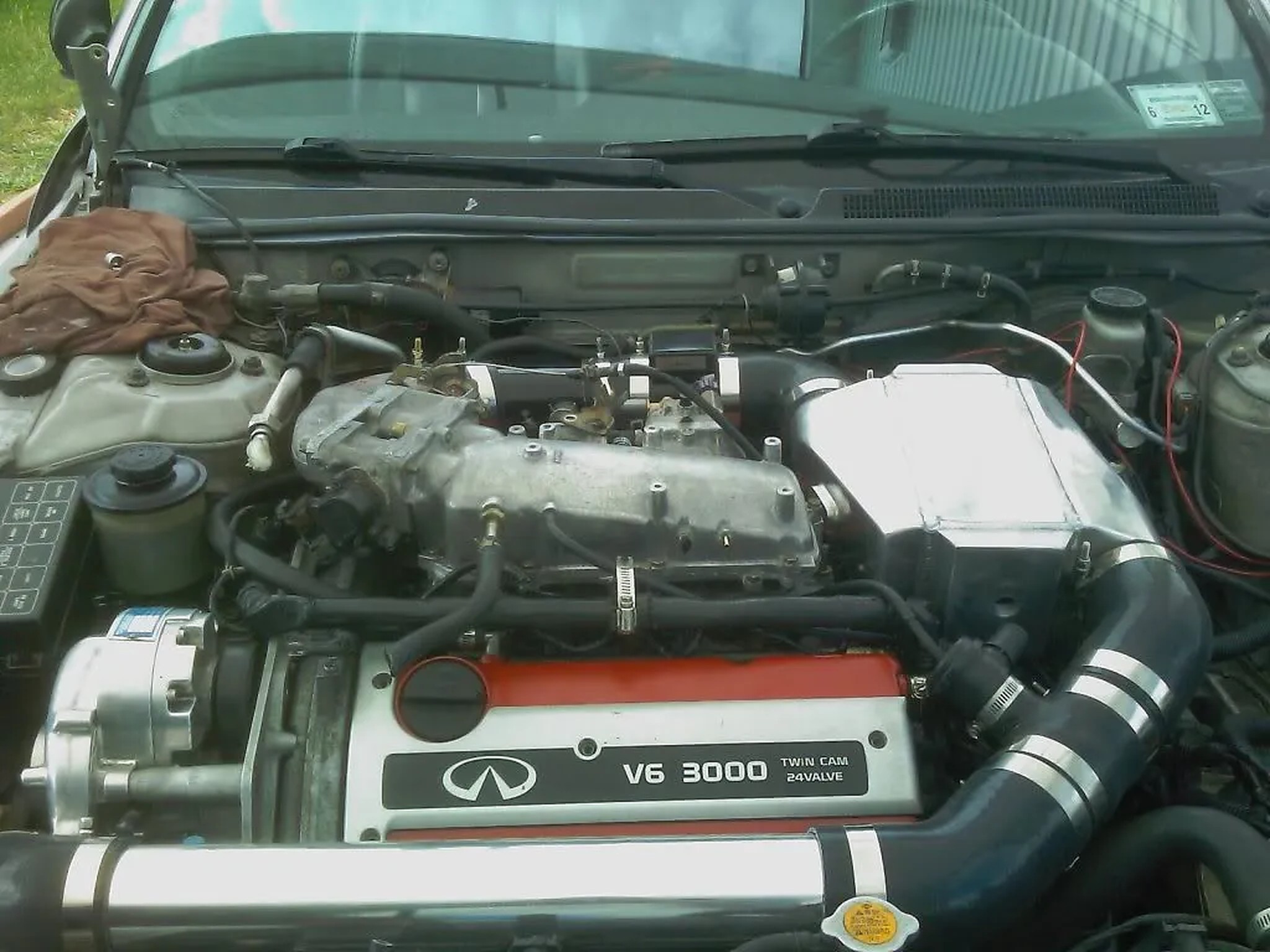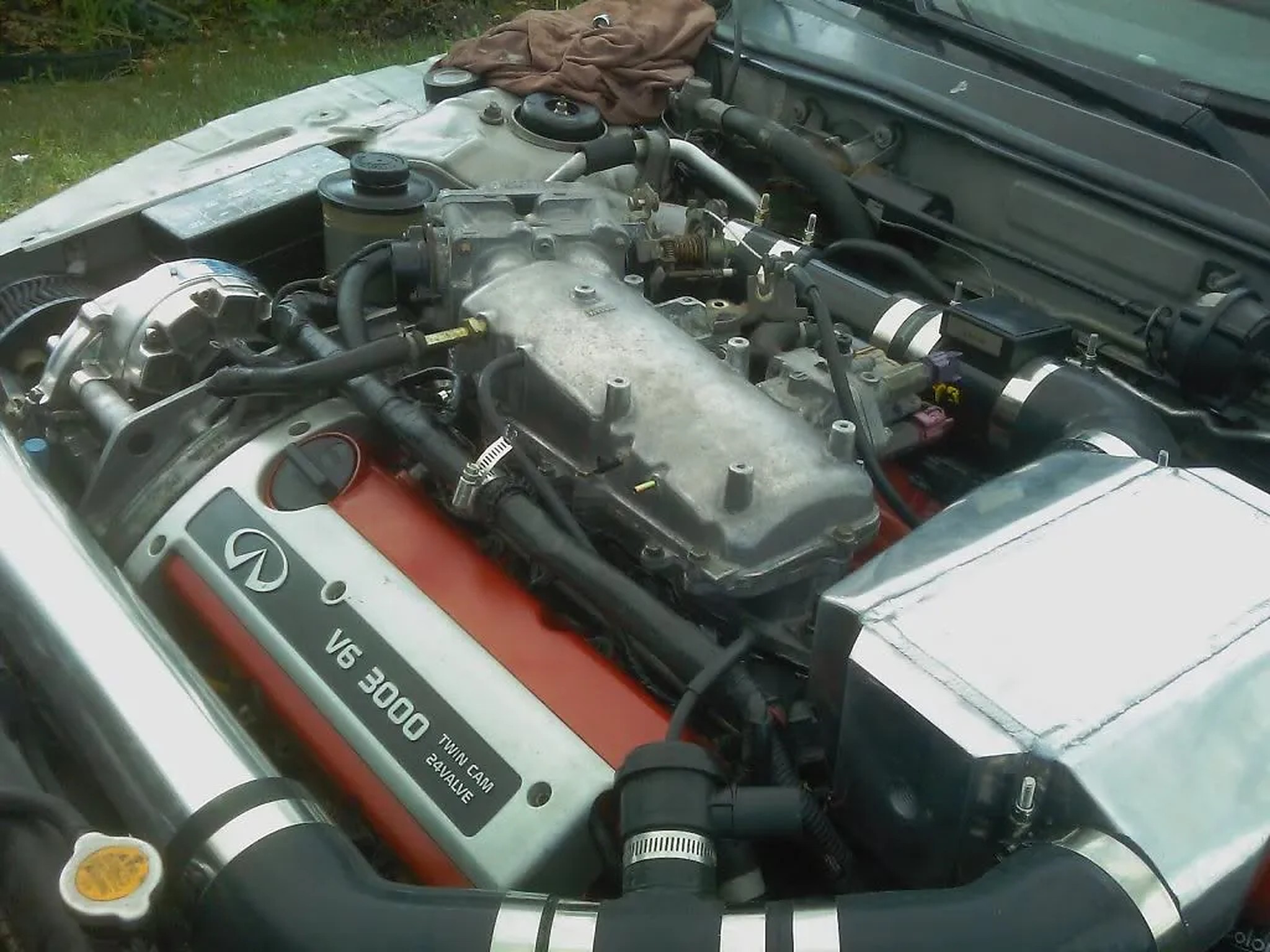 Setup Details:
Works on A32 (95-99) or A33 DE-K (00-01)
V2 Supercharger with V2 Aluminum plate kit with 3.0″ Pulley
Only modification I did was shave 1/2 Diameter off the leg located in the center of the SC on the mounting plate. This was to ensure the 3.0″ pulley didn't have any trouble with the belt. It was done super clean and you will think it was not modified at all if I don't mention it. It was done by a machine shop.
2.75″ welded alum. charge pipe with coupler from Blower.
2.75″ to 3″0 Bending reducer to connect to the MAF or whatever
Pipes are welded with broken beads at the coupler points to keep them from sliding off.
AEM Dryflow filter 9×6″
Bending coupler 3.5″ (SC inlet) to 4″ Filter Opening
Kenne Bell 8:1 FMU for use with stock injectors
DET MANIFOLD: Consisting of lower, middle, upple plenums. It bolts up to the vq30de/dek block. TPS,IACV etc is 4thgen interchangeable. Idle ,start up etc. are flawless and OEM.