Credit: kasemodz
I decided to upgrade my carpc that I had done last year. If anyone is interested in looking at the old setup, here is the link https://www.my4dsc.com/1997-4thgen-nissan-maxima-with-custom-carpc-installed-part-1/.
Some Problems with the old Setup:
Too much Power Consumption
Bugs with home made startup/shutdown controller
Static Noise heard
Long USB cables causing signal problems
Long bootup time
So I got rid of the old setup and had the following new components:
Intel D410PT MINI ITX Motherboard w/ Fanless 1.6 GHZ Intel Atom Processor
Corsair 32GB SSD Drive
TUFF N TINY 4GB Flash Drive
Nlite Windows Xp Professional SP2
Custom Plexiglas enclosure designed to fit completely behind the dashboard
M4-ATX Startup/Shutdown Controller
OEM Nissan Heated Switch integrated for on/off purposes
Custom Integrated USB Port in the Ashtray
I still kept the same devices (like the Garmin GPS, OBDII controller) but I decided to store all my music in a flash drive. Since the software I was using was Centrafuse 3.1, it still did not support ipod capibility with iphones and itouches, I decided that there is no point in storing the music on an ipod.
The old setup
So, now the new stuff, the goal of this project was to:
Keep the existing OEM look
Fix all problems from previous setup
Integrate everything behind the dash
Keep the new project on a budget.
Next, I wired my OEM Nissan Heated seat warmer switch. I wired it up for use and then used a 2000 grit wet and dry sandpaper to remove the marking off the switch.
Next, I made my wiring diagram which is shown below.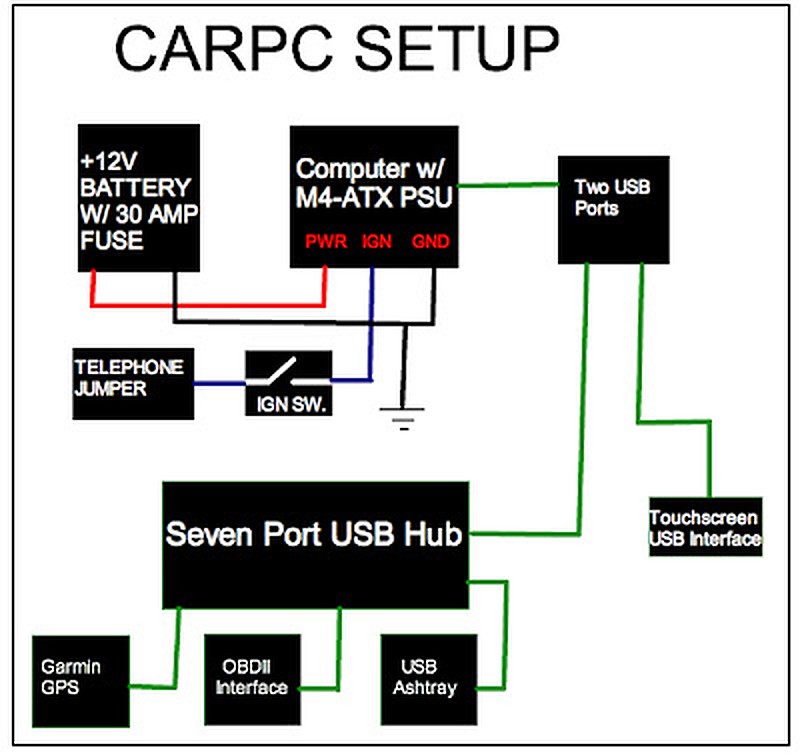 Installation
Here are some install pictures. Below you will see my plexiglass enclosure. The design came out perfect, I had only a few mm in tolerance around the edges. I also fitted a small fan to blow any heat generated.
Now doing a test run.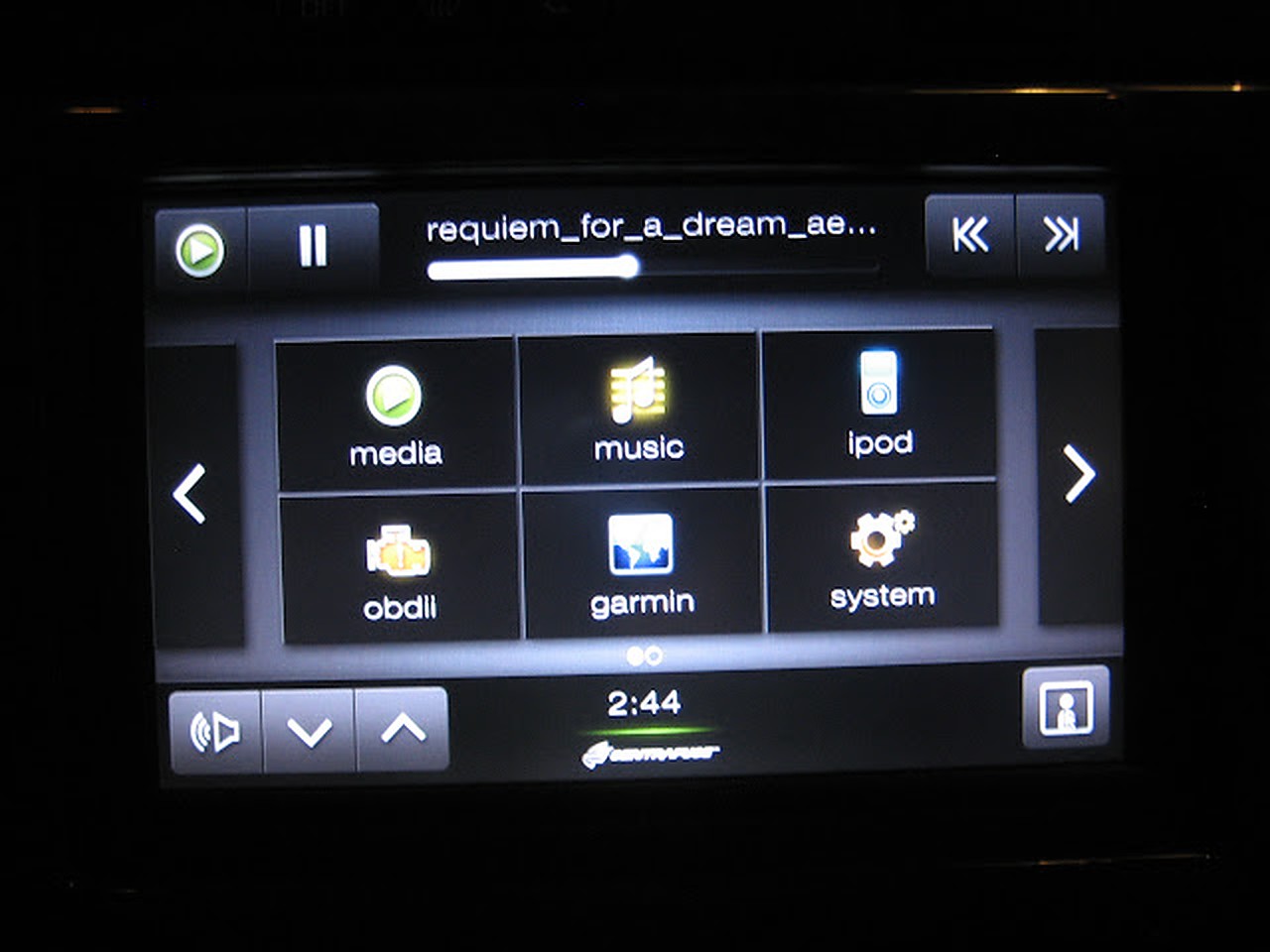 Here is the finished setup with everything working, as you can see the new switch at its location.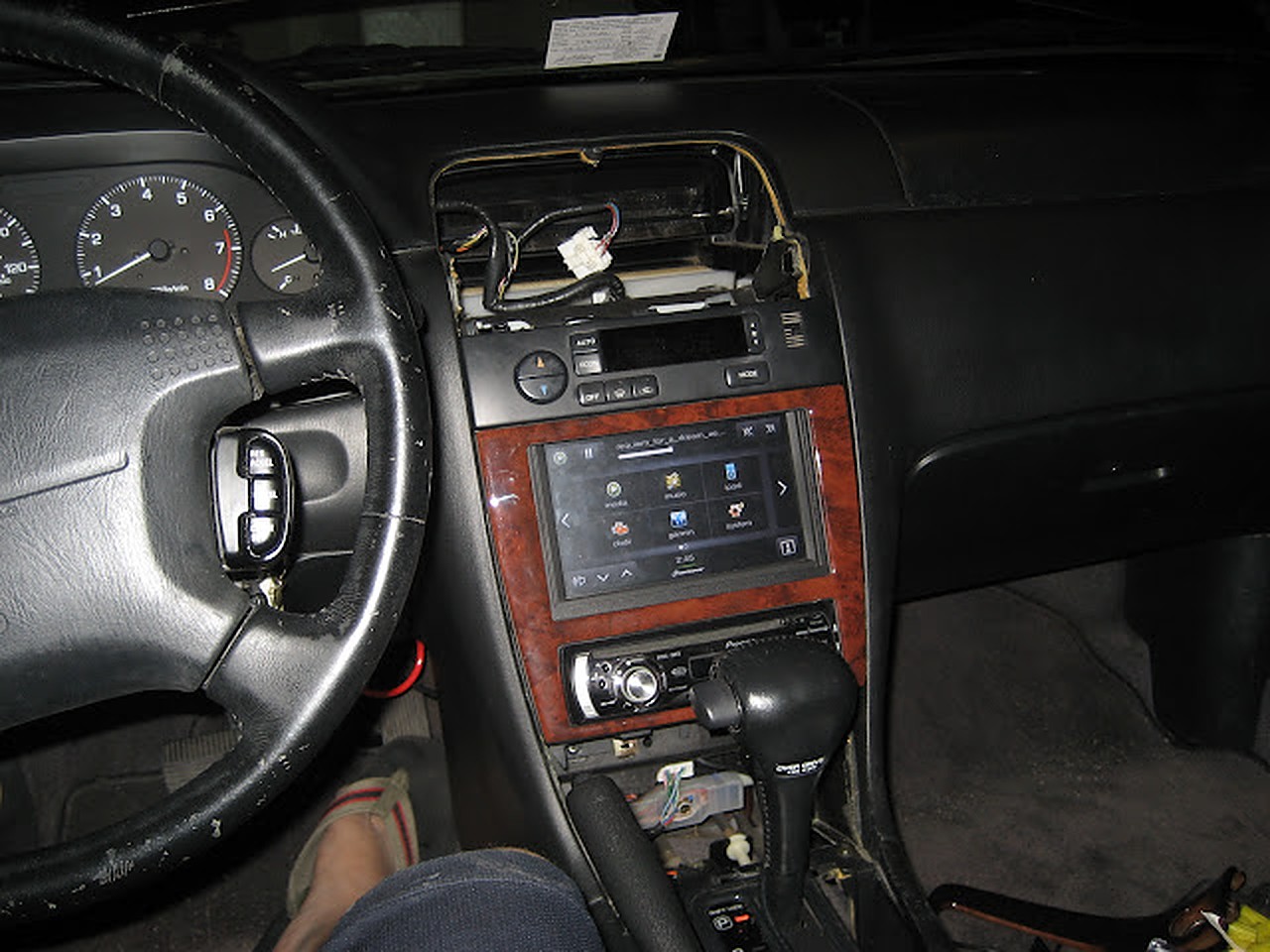 My USB port integrated into the ash tray
Finished!