Last Updated: 11/06/2021 @ 04:34 pm
If you've never changed out your fuel filter on 4thgen Nissan Maxima, you should consider using the Z32 300ZX TT fuel filter. It's a bit larger in size and is known to last longer than your Nissan Maxima regular OEM filter.
Please Note: The size of the fuel filter does not affect the amount of fuel delivered to the engine. It is controlled by the fuel pressure regulator, fuel pump, and injectors. The size of the filter only changes how long it will work effectively.
Part Number: 16400-Q0805
Price: Around $23 bucks
SPECIFICATIONS
| | |
| --- | --- |
| Brand | Nissan |
| Manufacturer Part Number | 16400-Q0805 |
| SKU | 16400-Q0805 |
| Product | Genuine Nissan Fuel Filter 16400-Q0805 |
| Replaces | 16400-N4201, 16400-N9600, 16400-N9600MP, 16400-N9694, 16400-N9694DY, 16400-Q0800, 16400-Q0800MP, 16400-W7061 |
eBay Price
Fuel Filter Location (Photo Credit: Alejandro F.)
This is what you old OEM probably looks like: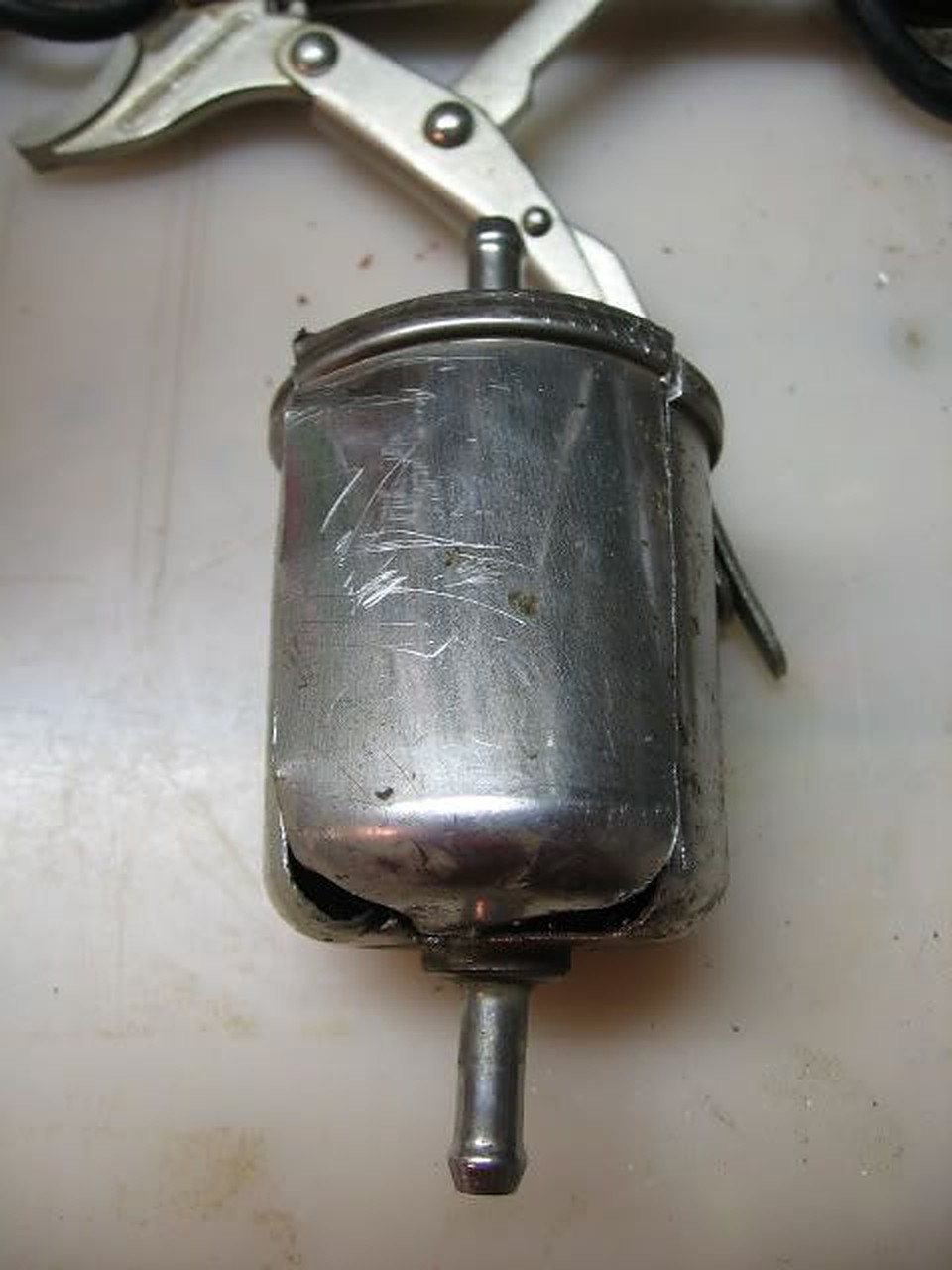 Just changed on our 1998 4thgen Nissan Maxima 11/6/2021