Last Updated: 12/21/2022 @ 06:05 pm
Owner: sil SE aka Jethro
Year: 1999
Model: Maxima
Color: Black
Transmission: 5-Speed Manual
Trim: SE-L
Notes:
Stillen V2 Supercharger
Dyno Tuned @ 310whp/275tq
Background:
Purchased in 2007 from an older gentleman, well acquainted with automobile care, and owns/races a Porsche. It was stock w/exception of Tokico spring/strut combo. It remained normally aspirated until SC was added 6/09.
Tuned in spring 2010 using Apex'i SAFC2, which was the final engine performance modification this car received, and has not been my daily driver since then.
As for me, I started with a 4th gen just like this in 2002, owned an s13, mr2 turbo, SC'ed camry, 300zx TT, EVO 9, and after all that, came back to the Maxima community and this car kept me happy for the last 6 years. I am CERTAIN this car & the VQ30DE have much more life ahead of it, and things are buttery smooth, but I only drive it occasionally, so here goes the sale.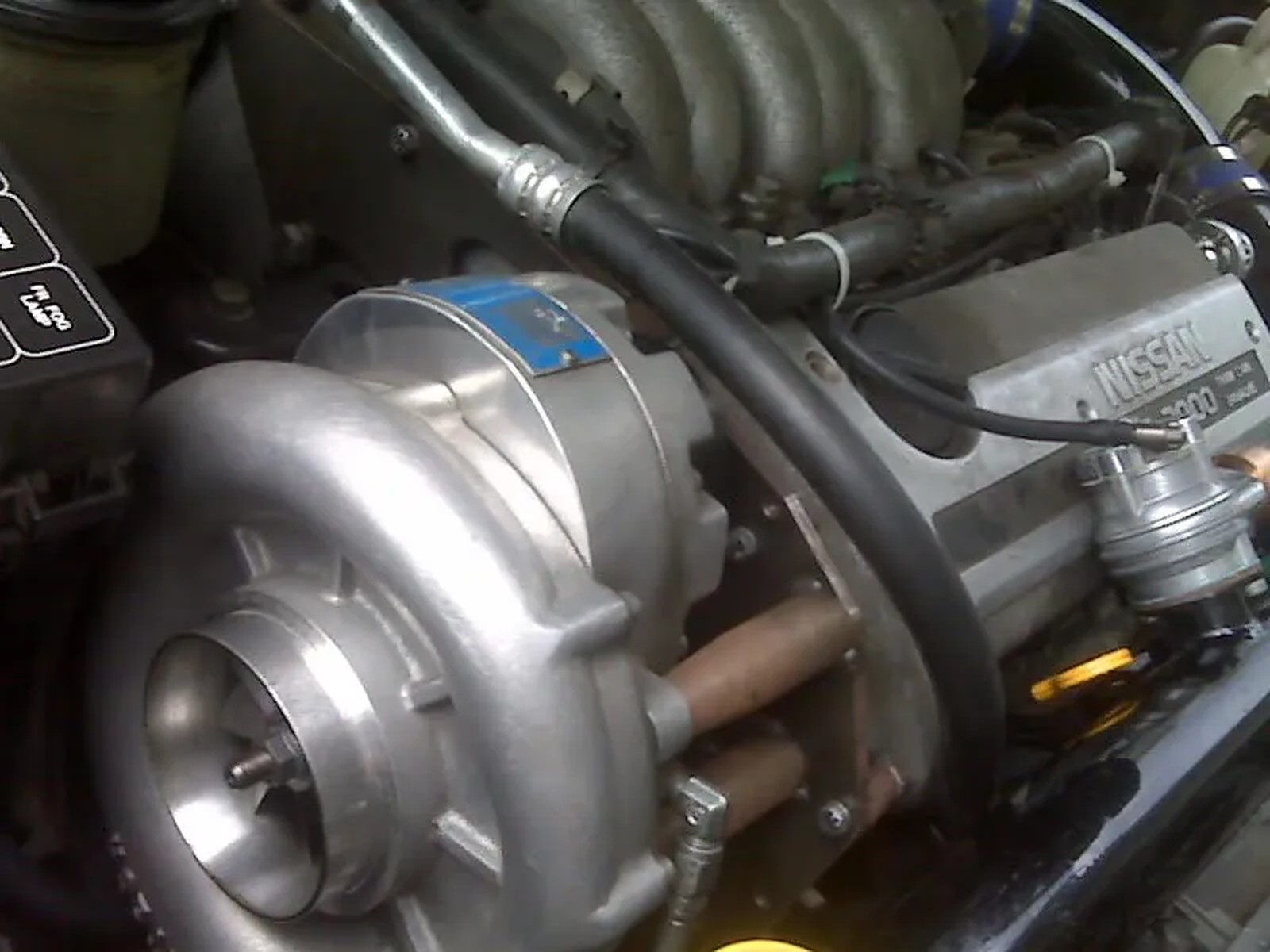 Power:
V2 Supercharged 11psi pulley
Dyno Tuned by E-Shift Performance, NJ
Apex'i SAFCII
Walbro 255 Fuel Pump
Blitz Blow Off Valve
Y-Pipe (cali-spec)/ Hollowed remaining pre-cat
High Flow Cat Converter
Custom Cat-back w/ Apex'i 3″ World Sport Muffler
Suspension/Handling:
K-Sport Coilovers
Addco RSB
Courtesy FSTB
Exterior:
Stillen Aero Kit (DIY paint)
Strakes
Ionic Half Roof Spoiler
Red/Clear Tail Lights (DIY)
Amber Corner Lamps (DIY)
JDM Nissan Side Markers
JDM front and rear badges
Wheels:
BBS RS 17×8 +13, 17×9 +19
Miscellaneous Mods:
Prosport Boost, Exhaust Gas Temp (digital), Oil Pressure (digital) Gauges
Momo Pedal Covers
300zx Weighted Shift Knob