Last Updated: 09/07/2021 @ 08:52 am
If you are considering upgrading your Nissan Maxima to a newer engine model, we recommend going with the 2016+ Gen3 VQ35DE Nissan. They have also come down in price and present a great option for a low mileage and newer engine. We've seen them as low as $850-$900 depending on mileage. There is also nothing wrong with considering a Gen2 VQ35DE (2009-2015) engine especially when you can get them at a much lower costs than Gen3. Ultimately, you make the decision on what is best, cost effective and convenient for you.
Overall, the 2016+ Gen3 engine has many new improvements over the previous 2009-2015 7thgen Generation Model Maxima. According to Nissan, the 2016+ engine has upgraded 61% over the previous engine. It also applies lessons learned and new technology from the legendary Nissan GT-R, such as sodium-filled valves.
Why it's called Gen3 VQ35DE?
We've dubbed it the "Gen3 VQ35DE" to differentiate between the different years of the VQ35DE engine. When you hear Gen3, you know it's an 8thgen 2016+ motor vs 7thgen.
2002-2008 – 1st Generation VQ35DE (5thgen/6thgen)
2009-2015 – 2nd Generation VQ35DE (7thgen)
2016+ – 3rd Generation VQ35DE (8thgen)
Engine Specs:
Key Improvements Include:
Reduced Friction and Weights
New Upper Intake Manifold
Intake Runners Are Shorter and Wider for Improved Flow
Exhaust Valves Are Sodium-filled — Just like on the R35 Nissan GTR, and Other High-end Sports Cars
All New Part Numbers in the Cylinder Heads and Valvetrain, All-new and Reconfigured to Encourage a High Degree of Airflow
Timing Chains Driving the Valvetrain Are Redesigned with a Special Low-friction Design
Piston Skirts Are Anodized
Piston Rings Have a Diamond-like Coating Treatment, All to Reduce Friction
Oil Pump is Redesigned for Improved Flow
Oil Pan is Revised with Additional Ribbing to Reduce Noise Transmission
New High-flow Monolith Catalytic Converters That Reduce Exhaust Back Pressure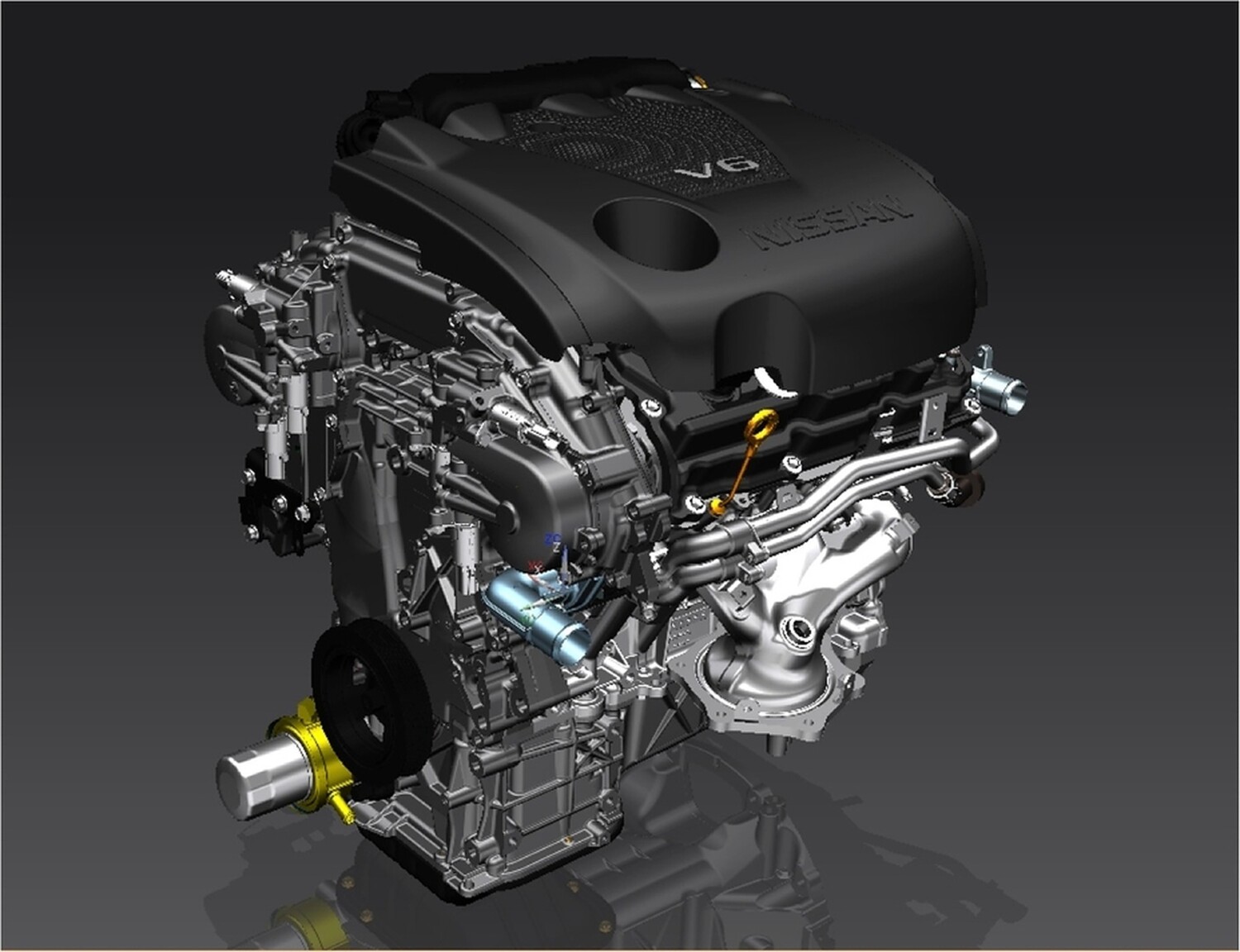 Swap Information:
The newer 2016+ 8thgen Motor has more solenoids than the previous 7thgen Motor. If you are putting this in an older Maxima, you need to hook up the solenoids noted in the photo.
2016+ Gen3 VQ35DE Swaps:
Notable Achievements on Gen3 VQ35DE
Altima SE-R – 521WHP GEN3 VQ35DE (UNOPENED), Tuned on UpRev by AdminTuning (No Cams or EVT)