Member Credit: EddyMaxx
This morning I went to change the serpentine belt on my 1998 4thgen Nissan Maxima. While it's a simple task, it turned out the "Adjustment Bolt"  was also seized and slightly bent. It definitely needed to be replaced.  The good news is that you can buy just the "Adjustment Bolt"  and/or "Adjustment Nut" by itself. You don't need to buy the entire assembly. If those are your only two broken parts like me case, then all you need to order (or get at a junkyard) are these two part numbers:
Adjust Bolt – Nissan (11948-31U0A) – $15.33 (Courtesy Nissan)
Adjust Bolt Nut – Nissan (11934-31U0B) – $6.76  (Courtesy Nissan)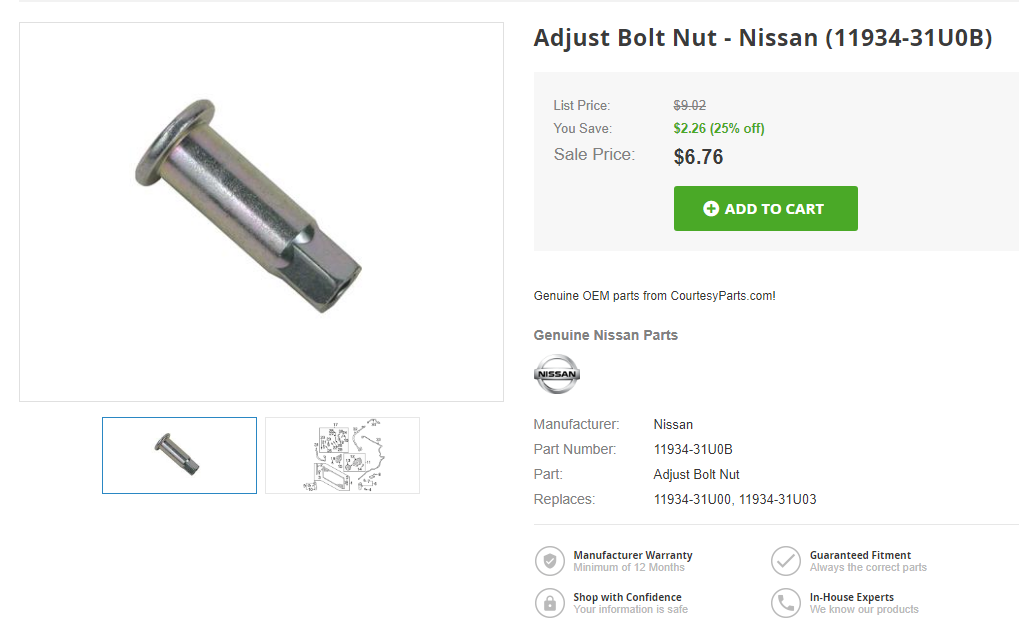 So you've taken it all apart forgot how to assemble it correct? Well no worries, below is the information you need to put back together.
Photo Credit: The Wizard