Adapter kit to run a Holley high-ram style upper lid. This is an option for FWD Maximas as well since this has been done in the past already.
Order Link: https://merlinmachining.com/products/350z-forward-facing-intake-manifold-kit-base-kit
Price: $1,299.00
Kit includes:
adapter kit
hardware
o-ring
jumper harness for LS style drive by the wire throttle body
Carbon fiber upper plenum with black, red, or silver anodized throttle flange
Black anodized comes standard for lower adapter parts
Parts needed to finish the installation.
Parts needed to finish the installation:
LS style throttle body GM part # 12605109 or 87mm version GM part # 2173156.
Intake filter and tube and MAF flange, endless combinations I will leave up to you, OEM MAF with tight 4″ to 3″ 90° silicone adapter is the easiest way. Larger custom 3.5″ cold air intake recommended.
UPREV(or similar) tune for throttle codes
The brake booster hose will need extending to the 3/8″ nipple provided
This manifold will not fit under the stock hood. A hole can be cut or an aftermarket hood that provides more clearance can be used.
Photos: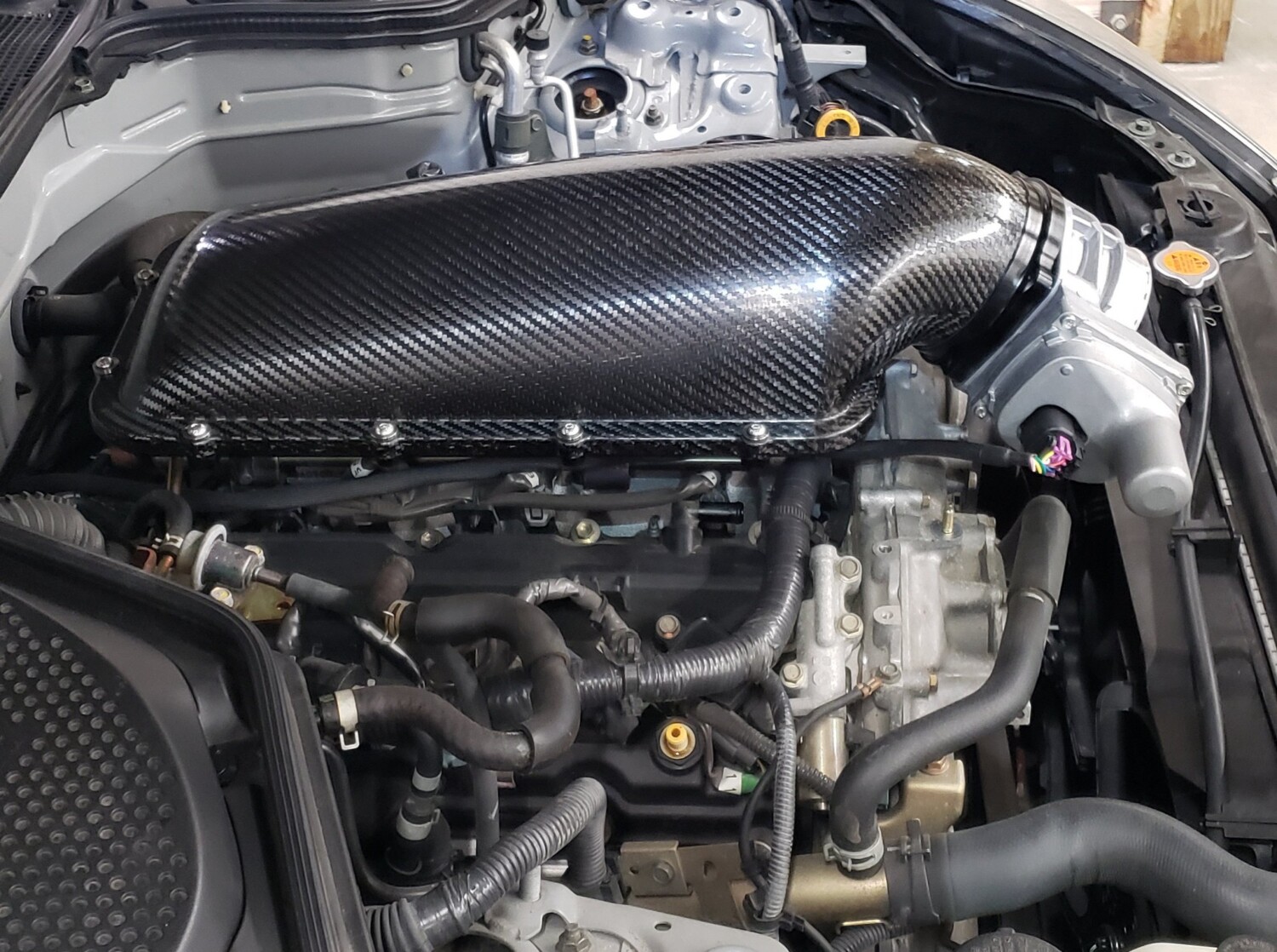 Video:
Photos of Maximas who have done VQ35DE Manifold Installations